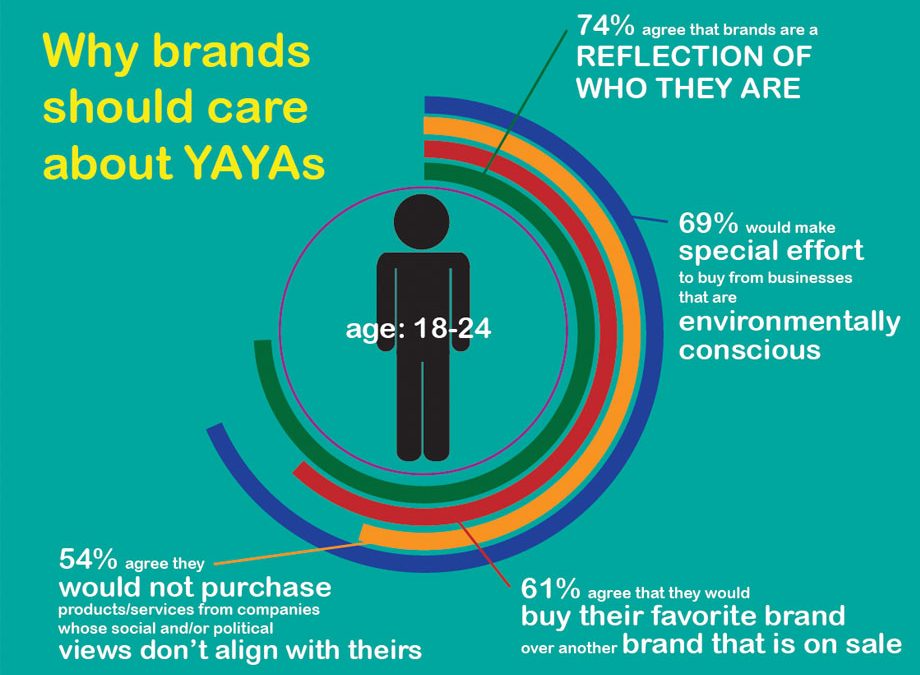 For years, all marketers have talked about is millennials. They showered attention and money on them. But as millennials age, what should they do?
That's where the YAYA market comes in. These 18- to 24-year old youth and young adult consumers are an elusive yet essential group for brands' to target. Marketing to those in this life stage requires as much energy as daily exercise and flossing and it's just as important. So when it comes to knowing what this age group is about, brands can turn to MOJO Ad for help in sifting through the fads and trends.
The YAYA market represents approximately 10 percent of the U.S. population, or 31 million people. While roughly 40 percent of YAYAs are pursuing higher education at a two or four-year institution, or are in the beginning stages of their careers, they have an impressive buying power. We know that reports indicate that millennial spending power will reach $1.4 trillion by 2020, meaning the buying power of the YAYA demographic will also grow concurrently as they move into the work force. Gaining the attention and the trust of the influential consumers in this life stage is essential for the long-term success of brands.
Possessing insight into the workings of this demographic will help brands to separate from their competitors. Current YAYA consumers believe in companies that are transparent and honest. Trying to use trite, deceptive marketing tactics won't work for them. This is one of the many ways YAYA research can help companies tailor marketing plans to effectively reach this market.
The biggest thing for brands to remember is that the YAYA demographic isn't a generation, it's a life stage. So 10 years from now, when millennials move into middle age and the up-and-coming iGen is starting their families, the YAYA market will still be 18 to 24 years old. That's why they aren't the next big thing, they are the only thing.
Written by: Michael Wang, Maris Smith and Jacob Renie