Our most recent report on the youth and young adult market, complete with distinct marketing insights and wrapped up in a neat little book.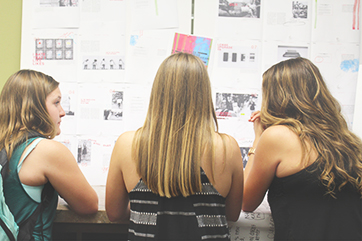 Like what you see? Want to be a part of it? Let us know; we're always waiting for the next chance to prove ourselves as a one-of-a-kind agency that delivers one-of-a-kind results.
WITH INFINITE AMOUNTS OF INFORMATION AT YAYA FINGERTIPS, TRENDS CATCH ON AS QUICKLY AS THEY FIZZLE OUT.
That's a challenge for any advertiser over the age of 24. The tastes and ideals of the YAYA demographic aren't limited to Snapchat stories, Instagram followers or what's trending on Twitter. In fact, by the time marketers catch wind of what's popular right now, most YAYA consumers are already on to the next big thing.
That's where MOJO Ad comes in. As members of this elusive demographic, we know what's hot. It's in our nature. It's the first thing we see when we check our phones in the morning and it's what we talk about at work, between classes or out on the town.
With training from one of the best journalism schools in the country, nobody is better equipped to be the liaison between advertisers and 18- to 24-year-olds. We specialize in translating the language of our peers in concrete and professional ways. Most importantly, we deliver fully integrated marketing, advertising and public relations campaigns that bridge the gap between advertisers and American youth.
In short, we do more than understand the lifestyle of the YAYA market – we live it. We take pride in who we are, and if you're going to successfully navigate the ever-changing landscape of the YAYA consumer, you're going to need our help.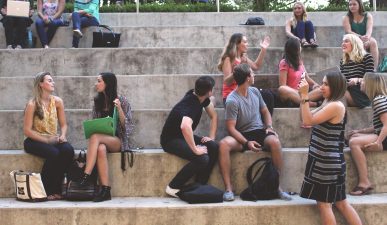 DON'T JUST TAKE OUR WORD FOR IT
The work, the insights, the way they bring it all together … it's very powerful. If reaching the YAYA market is important to your business, you can't pick a better place than MOJO Ad.
Dr. Jay Dittman
They understand the market, they are part of the market … They brought key components we had never thought of. This group is exceptional … I would absolutely recommend MOJO Ad.
Colleen Bankovich
Not only is the work they did strong, but it's a fantastic deal. It's a great way to get good creative and meet talented people … I can't wait to get a flood of resumes when I get home.
Mike Georgoff
Can't wait until graduation to dip your feet in the industry? See if we're the right fit for you. With positions from art director to account planner, copywriter to researcher, MOJO Ad is the perfect place for you to find out what it's like to work for a real agency.
'Tis the season for brands to spend most of their marketing budgets all in one day. As the 2017 Super Bowl approaches this weekend, brands will spend around five million dollars for a single 30-second spot. Although the big game is iconic for its television spots,...