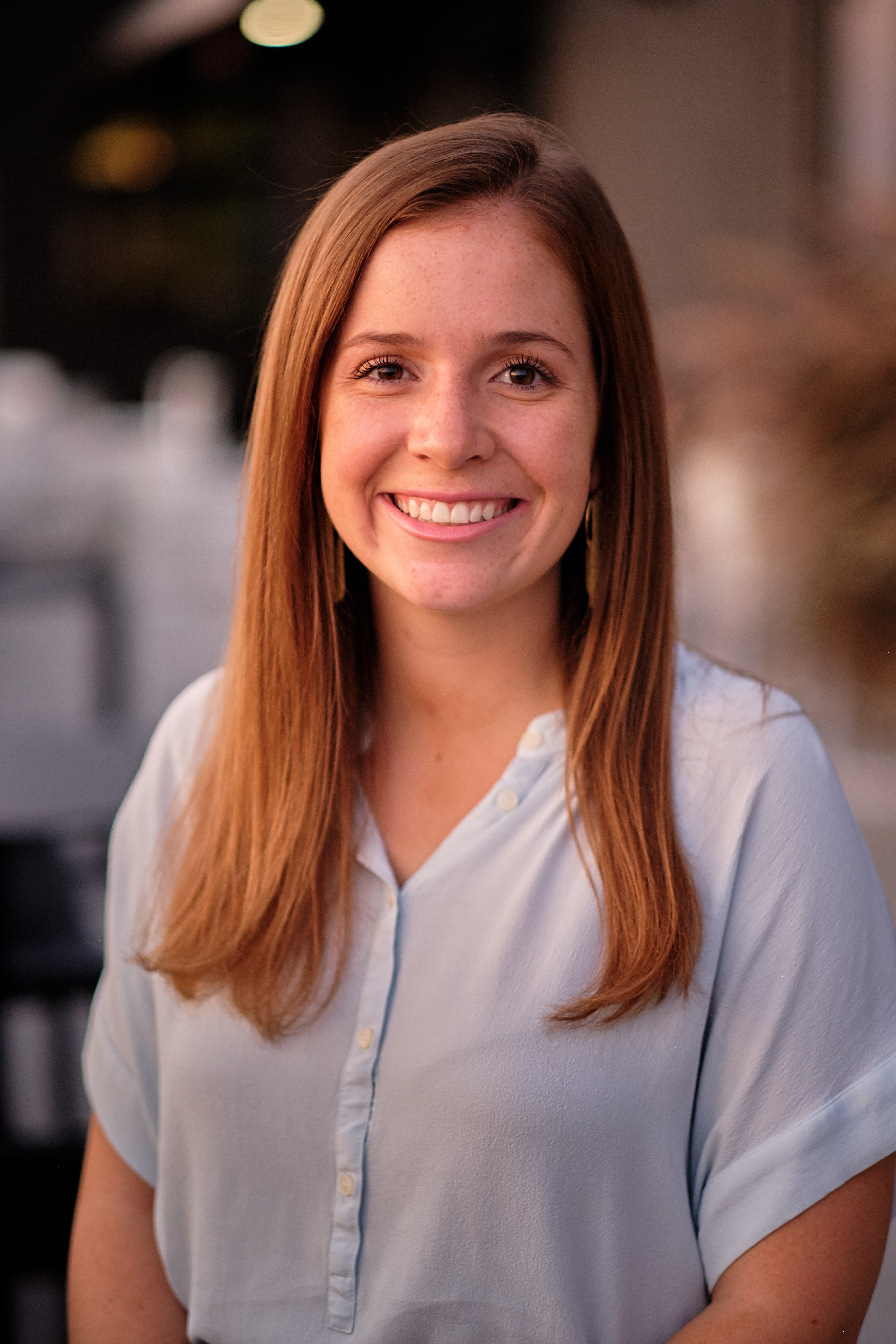 Grace corley
Account Executive
Grace is from Leawood, Kansas. She spent her summer as an account manager in Hong Kong and Prague at McCann WorldGroup where she led her team to create campaigns for American Eagle Outfitters and Kozel Non-Alcoholic Beer. In addition to MOJO Ad, Grace is the president of Mizzou's chapter of the American Advertising Federation. She also served as the 2018 vice president of membership of her sorority, Pi Beta Phi.
Grace also loves to give back. In 2018, She was a homecoming director where she expanded, planned and executed the largest and first Homecoming in the nation. Alongside Mizzou Alumni Association executives, Grace led and motivated the 2018 Homecoming Steering Committee, coordinated Homecoming Parade Committee, managed and ran the largest student-run blood drive in the nation and led Homecoming Royalty Committee. In addition to her help with Homecoming, she helped build houses and worked in schools in Jamaica with Won by One. Closer to home, she volunteers for Champions are Readers where she works with Columbia Elementary Schools to read to students and help out in classrooms. Within Greek life, she serves as Fraternity Day of Service co-chair where she organizes a book drive for Columbia that will donate 20,000 books to local schools. She is helping to organize, execute and promote the event for February 2020.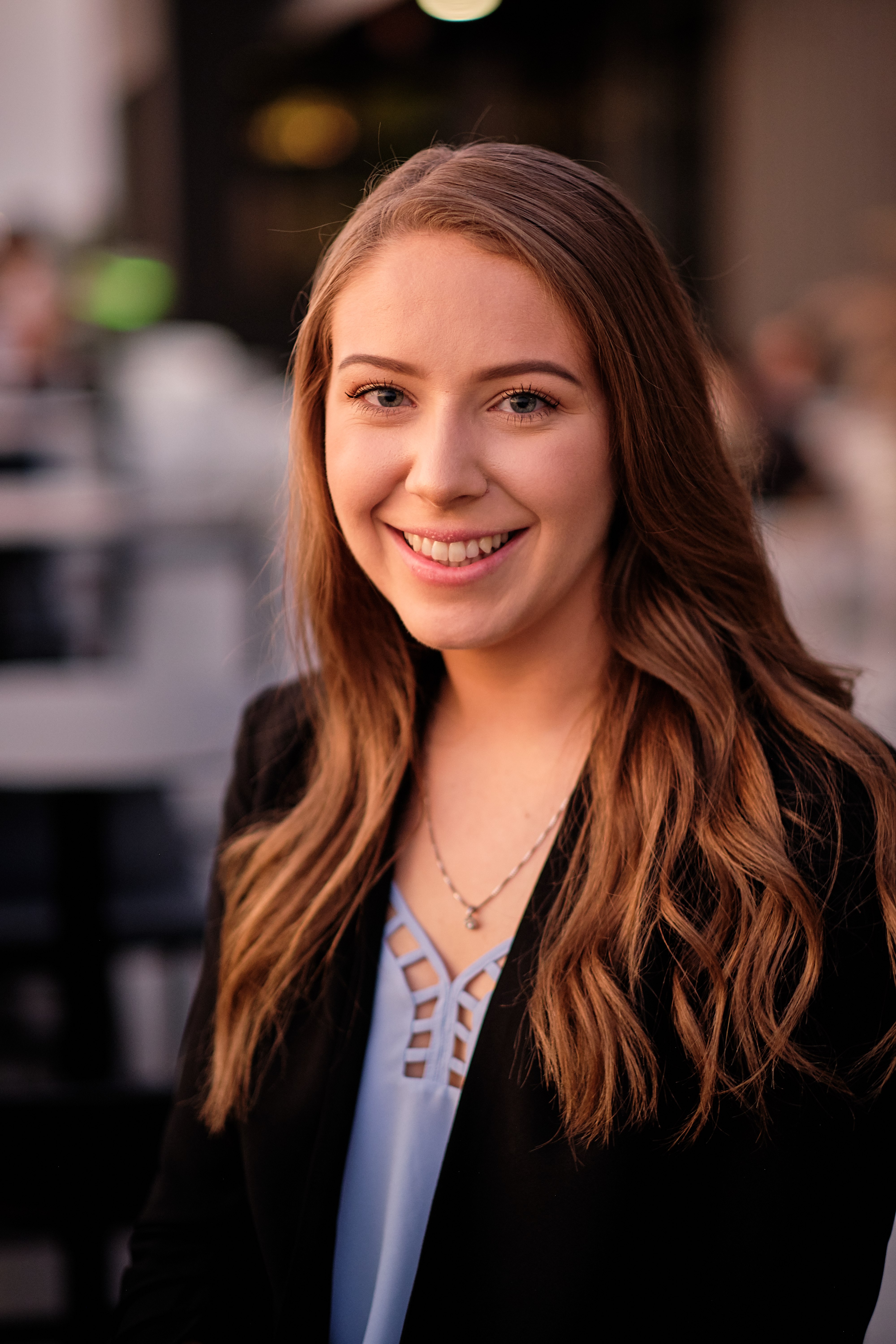 Lacey Paul
Graphic Designer
Lacey is from Kansas City, Missouri. In addition to MOJO Ad, she is a marketing intern at Veterans United Home Loans where she works within the lead generation team. There, she is responsible for implementing pay-per-click strategies by creating and publishing advertisements on Google Ads and Microsoft Advertising. Lacey also runs her own photography business, Lacey Madison Photography and works as a freelance graphic designer.
Outside of the advertising world, you can usually find Lacey in either the gym or the kitchen. She considers herself a "fitness foodie" meaning she primarily works out so she can eat tasty food. Lacey also enjoys going on her own culinary adventures and loves cooking Japanese, Italian and Mexican-inspired dishes with a personal twist. She is an animal lover and hopes to adopt a retired racing greyhound after graduation. She also plans to foster cats to help them find their forever homes.
Maddie Dunkmann
Public Relations Account Executive
Maddie is from Jefferson City, Missouri. As a daughter of a Mizzou alumnus, she has always been a big Mizzou gal, but figuring out where her path at Mizzou should lead was a bit more of a journey. After trying out nursing and business, she finally found her home in strategic communication.
This summer, Maddie was an account service intern at Fusion Marketing where she created an integrated advertising campaign and experiential event to promote a new E & J Gallo wine brand. She has also worked as a marketing intern at Central Bank where she enhanced and rebranded Central Travel's online Facebook presence by creating content and compiling research for a comparative study on competitors. As an event planning intern at Salute to America, she helped execute the 2018 July 4th Festival in Jefferson City as well as Thursday night events for the month of July. A true tiger, Maddie is also a member of Mizzou's Tour Team where she shares her love for Mizzou with prospective students and parents.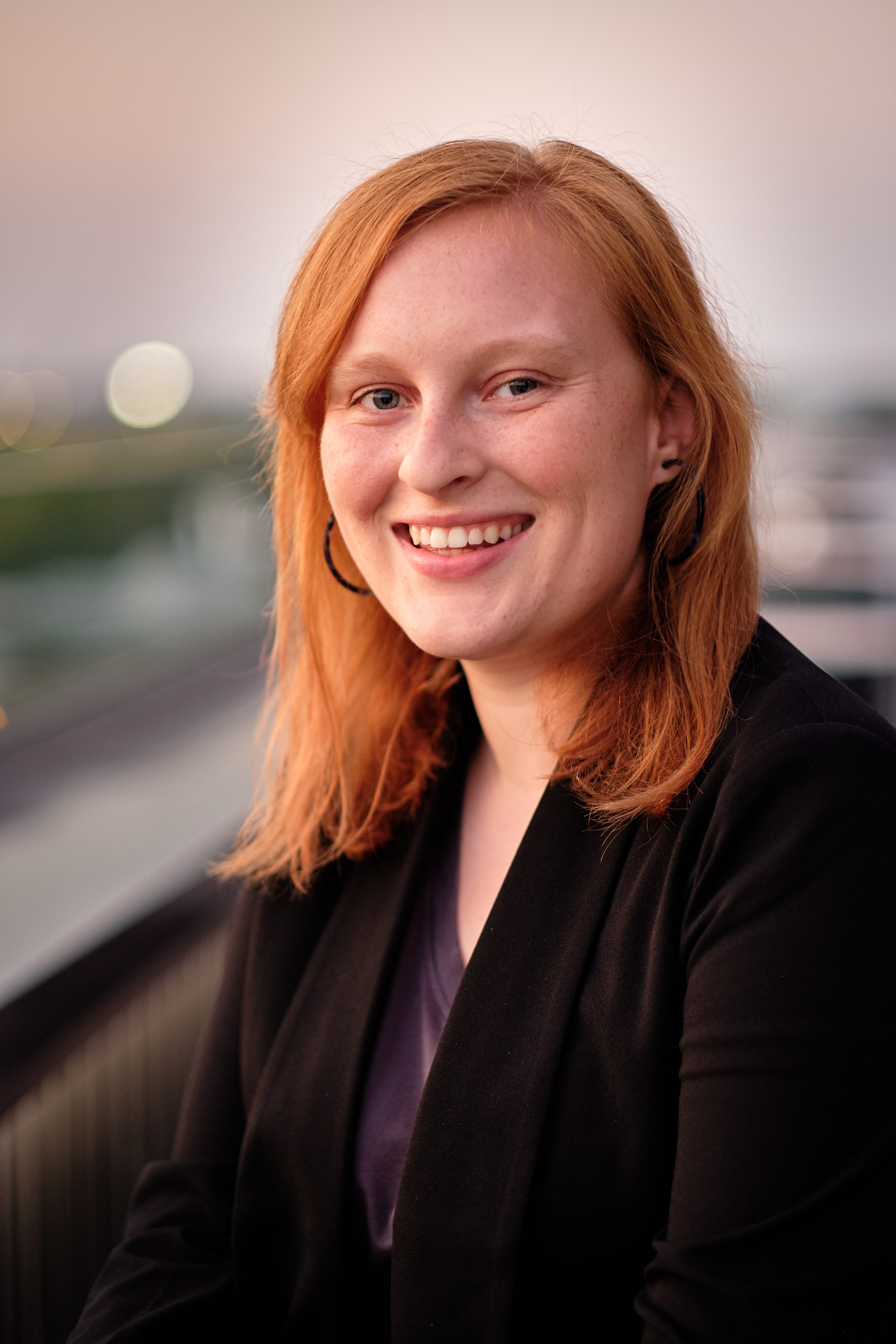 Katie McGarr
Content Manager
Katie is from Edwardsville, Illinois. For the past two summers, she has been a copywriting and public relations intern at BAM Marketing Agency in St. Louis where she currently freelances.
Her love for journalism, writing and design began in middle school when she joined yearbook club. She found a love in advertising through her high school drama club, which lead to finding her place in strategic communication through Mizzou's journalism school.
As a strategic communication and French dual major, Katie is also very involved in the international community on campus. After spending a semester abroad in Lyon, France, she returned with an even greater love for French language and culture. As a Cultural Ambassador at the International Center, Katie helps exchange students find their home away from home at Mizzou. She is also the president of the French Honors Society on campus, Pi Delta Phi.
Maddie Watson
Account Planner
Maddie is from St. Peters, Missouri. As a strategic communication and business dual major, her third home, after St. Peters and the MOJO Ad office, is the business school where she is also a member of the business fraternity, Alpha Kappa Psi.
 This past summer, Maddie was a communications and digital marketing intern for Husch Blackwell in St. Louis. Maddie is passionate about service especially when it involves bridging the gap between campus and the city of Columbia. As the director of public relations for Caring for Columbia she gets to combine her strategic communication skills with her love of service by planning the largest student-run day of service. Maddie has also served as the scholarship and local philanthropy chair of her sorority, Alpha Delta Pi.
Being from the St. Louis area, Maddie is a big sports gal, so Busch Stadium is pretty high up on her list of favorite places. However, the mountains of Matagalpa, Nicaragua have it beat. She went to Matagalpa as a member of the Cornell Leadership Program to learn more about the coffee industry, but her go-to coffee shop is still Lakota (closely followed by the Grind).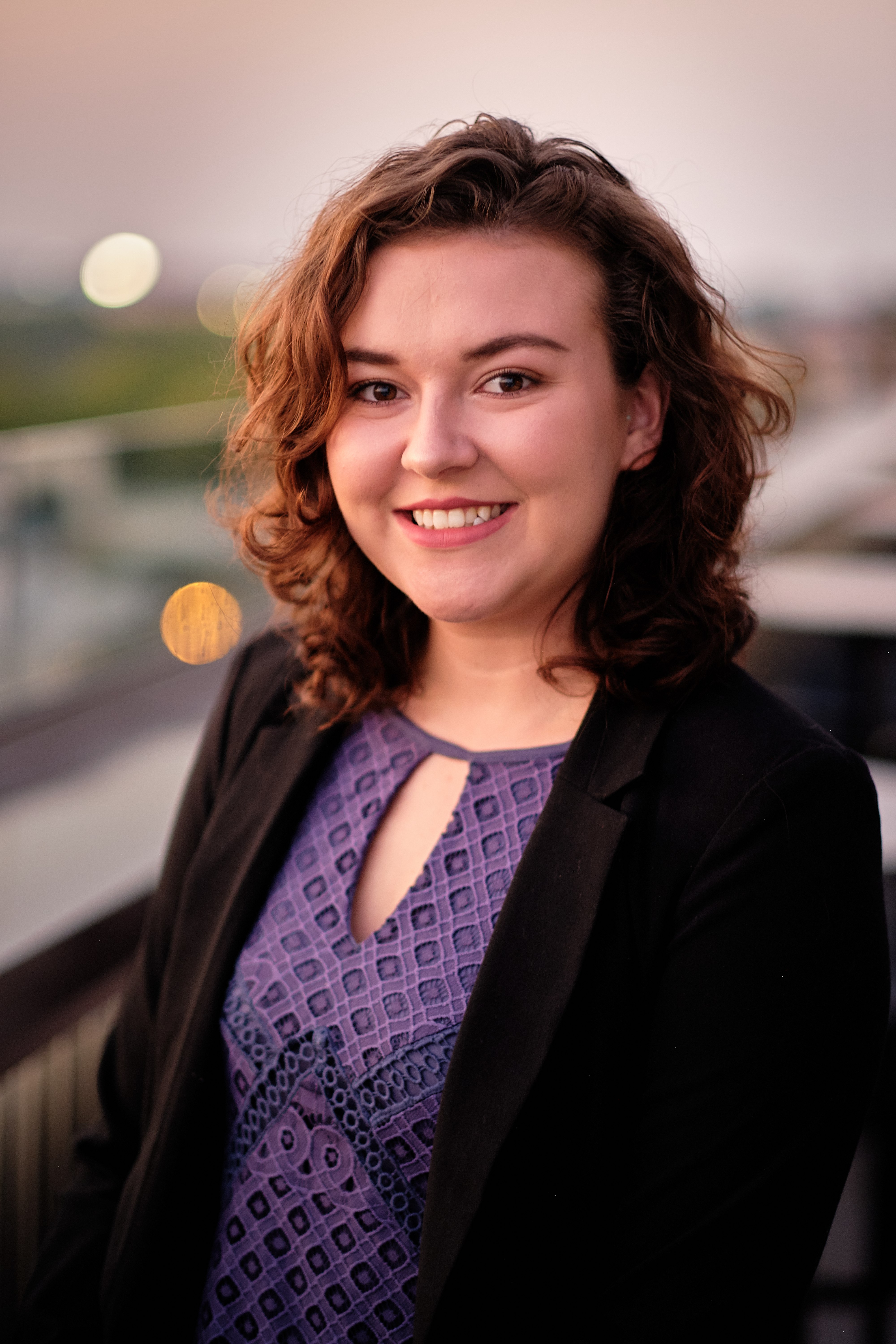 Kaitlyn Weir
Art Director
Kaitlyn is from Colorado Springs, Colorado. This summer, Kaitlyn studied abroad in Tokyo, Japan where she interned with McCann WorldGroup to create a fully integrated Spotify campaign. In Columbia, Kaitlyn is the director of music for Relevant Youth and was the vice president of alumnae relations for her sorority, Sigma Kappa, in 2018. She was also a summer welcome leader and served on the PHA Communications Committee.
Because her mom was in the Air Force, Kaitlyn got the opportunity to try her hand at a variety of different activities growing up, her favorite was being a Girl Scout. In addition to Girl Scouts, she was also an avid runner and actress who ran two half-marathons and appeared in five theatrical shows during her high school years. Kaitlyn got to combine her love for service, running and strategic communication when she planned a 5K to benefit the University of Missouri Women's and Children's Hospital.
Ori Rodriguez
Video Producer
Ori is from Madrid, Spain. This summer, she was a media intern where she helped develop motion infographics. She also partnered with the marketing director to translate the company's website and new-hire informational videos into Spanish. Luckily, after living in Madrid until she was 13 years old, Spanish is her first language. Ori is also a member of the American Advertising Federation.
Ori loves to help everyone, young and old. She was an elementary school teacher's aid where she helped out around the classroom and organized activities. She also volunteered at the Lincoln County Council on Aging where she organized socials for the senior community and helped out around the facility.
Ori loves all kinds of media. Her favorite movie growing up was Pearl Harbor and by the time she was 10 years old, she could recite it, word for word, in English and Spanish. She also has a vinyl record collection of over 100 records.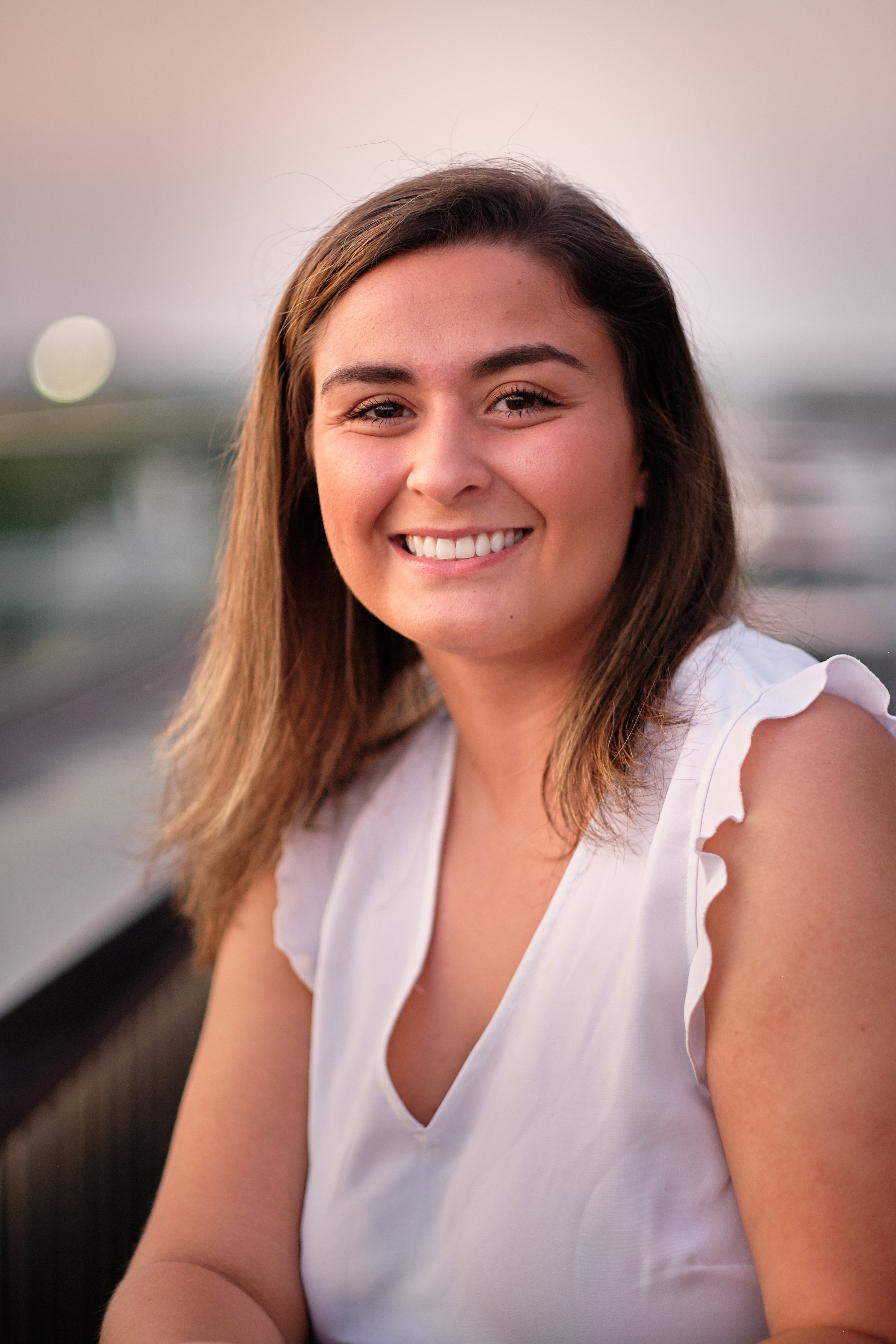 Anastasia Papanikolaou
Media Planner
Anastasia is from Commerce Township, Michigan. This summer, she worked as a media planning intern at McCann WorldGroup in Hong Kong where she helped to create an integrated campaign for American Eagle Outfitters. As a media planner, she worked closely with the strategy team, selected media placements and determined if placements were within budget parameters set by client. In Columbia, Anastasia is a writer at the MU Joint Office of Marketing and Strategic Communication where she helps with research, writing and other various strategic communication needs. She has also been a social media intern at The Celebrity Cafe where she created social media content to drive traffic from larger U.S. cities.
Anastasia is a member of the American Advertising Federation. She is also an ordained minister and really good at air hockey. You may also recognize her from her brief appearance on Disney Channel when she was 11.
Maya Patel
Researcher
Maya is from Glenview, Illinois. She spent her summer in Barcelona, Spain as a public relations Intern at Flow Media, a digital media agency. There, she designed and created graphics for clients' social media accounts and helped to create digital strategy plans. Currently, she is a campus intern at Hype and Vice, a women's apparel company, where she is responsible for organizing on-campus marketing events and photographing merchandise for the company's social media.
Outside of MOJO Ad, Maya is a member of the Alpha Gamma chapter of Alpha Delta Pi and has held numerous leadership positions including fling director, social media chair and public relations chair.
Besides having a career in the public relations field, Maya hopes to one day fulfill her childhood dream of opening a bakery called Sugar n Spice. She is also a die-hard, loyal Chicago Cubs fan.
Ashton Stegman
Copywriter
Ashton is from St. Charles, Missouri. She was a marketing intern for Mark Andy Inc., a global manufacturer of narrow web printing presses, where she worked on copy for campaigns, ran social media and helped organize events. She also works as a communications assistant at the MU Cambio Center, where she runs social media, creates graphics and helps put together events throughout the school year.
Outside of MOJO Ad, Ashton is a member of the American Advertising Federation and a strategic communication and Spanish dual major. She also enjoys cooking, traveling and being outside as much as possible. Her favorite vacation destination is Chamonix, France.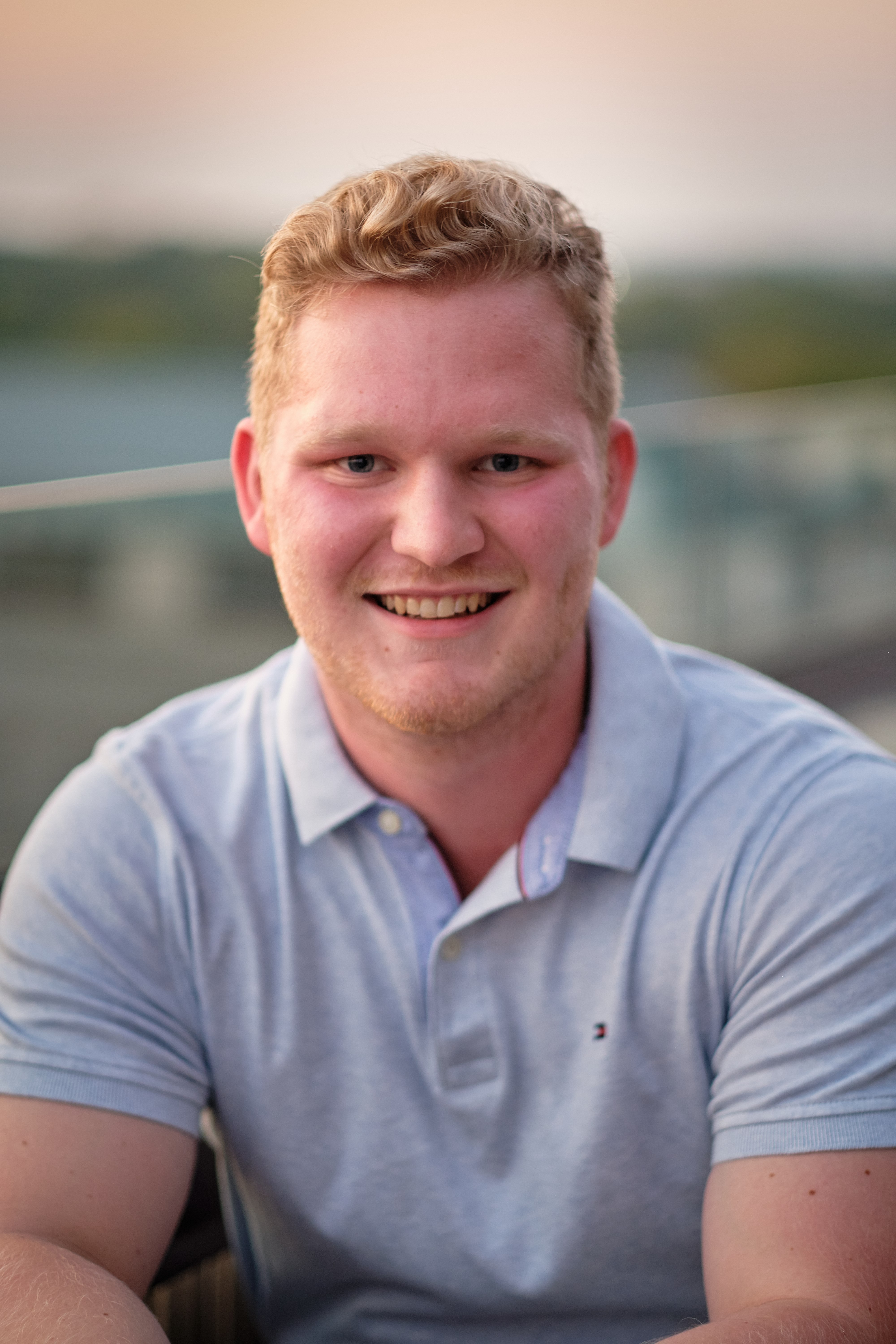 Trevor Cleveland
Digital Strategist
Trevor is from Kirkwood, Missouri. Outside of MOJO Ad, he is a digital marketing intern for SuretyBonds.com and was previously a marketing intern for Dirxion. He also participates in Mizzou Alternative Breaks and served as the fundraising chairman for Phi Gamma Delta.
Trevor has been a Blues and Cardinals fan his entire life. He's also a one-time fantasy football champion. His favorite books include Gone Girl, The Glass Castle and IT.  He has also been trying to learn how to code, which has made him realize how extremely difficult coding is. In the future, he hopes to move back to St. Louis and work for a small- to medium-sized business doing digital marketing.