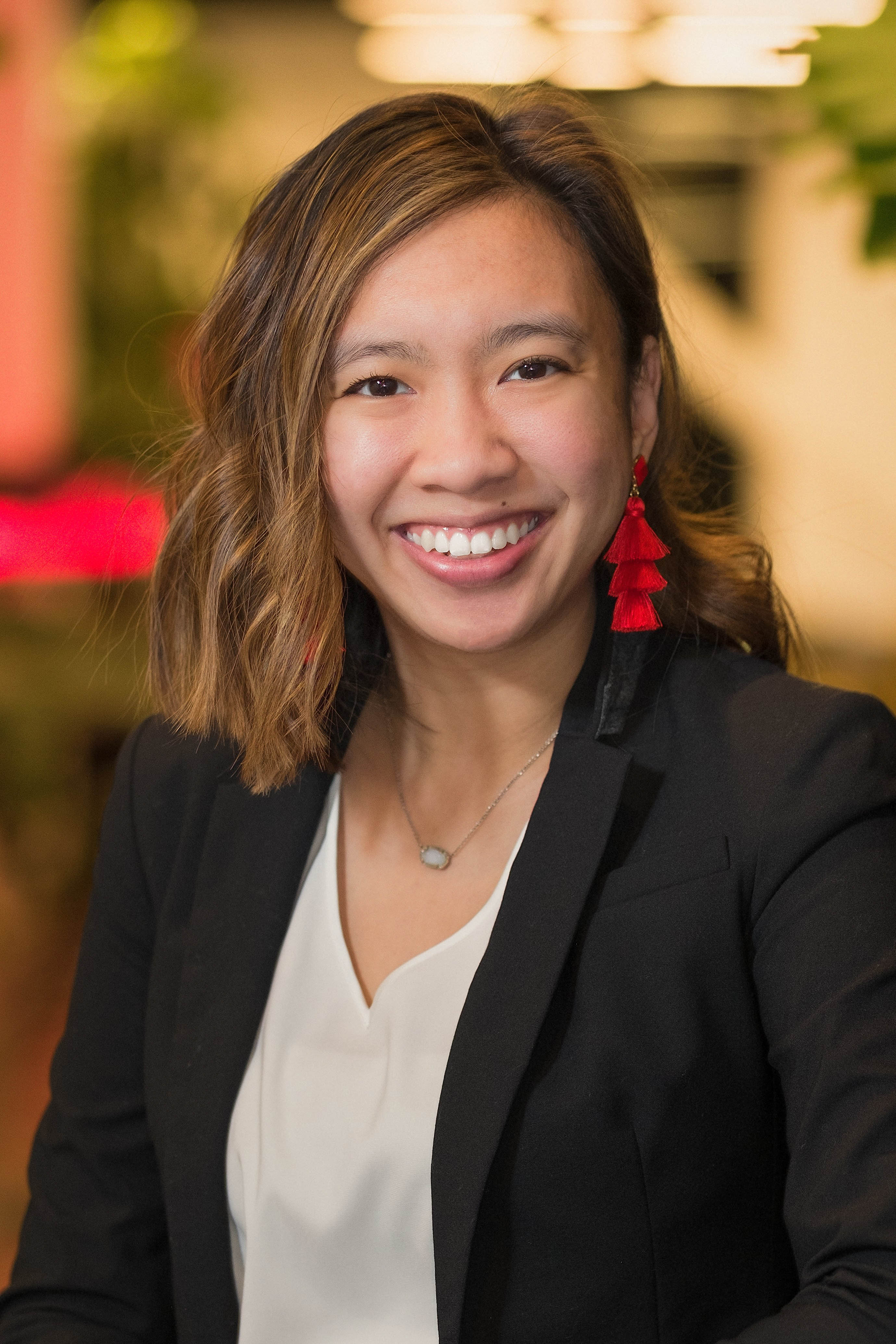 Tiffany Nguyen
Media Planner
Say hi to Tiffany when you see her on the street, even if you don't know her. It might catch her off guard, but you will definitely make her day. She loves being introduced to new ideas, fresh faces and novel moments. In fact, in her few decades on Earth, she's had the chance to do things not many have: cry at the Kansas City Royals winning the World Series and live in both sides of Kansas City. This may have already given her plenty of perspective, but she's always craving more.

After graduation, she has plans to work at an advertising agency, and eventually for a clothing or publishing company in their marketing department. Sounds fitting, especially since she co-manages a fashion blog, Joy&Tif, with a friend. As an avid patron of the arts, she has an eye for fashion, a love for YA fiction and an affinity for Broadway musicals. She often loses sleep over bootleg videos of Hamilton and stacks of high school romance novels. But if there's one video you'll want to see, it would be her awe-inspiring performance as Belle in Beauty and the Beast. Her MOJO Ad team was surprised when they saw her stunning act, but even more so when they found out she actually went so far as to date a bear-like creature just to perfect the role.

Over the summer, Tiffany worked as a corporate communications intern for Kansas City Power & Light. Now she's copywriting for a Dallas-based blogger known as "Sassy Club." Is it for teens who want to perfect their comebacks and sarcasm? Or possibly where people learn techniques to make their cats more feisty? You'll have to follow her work to find out.