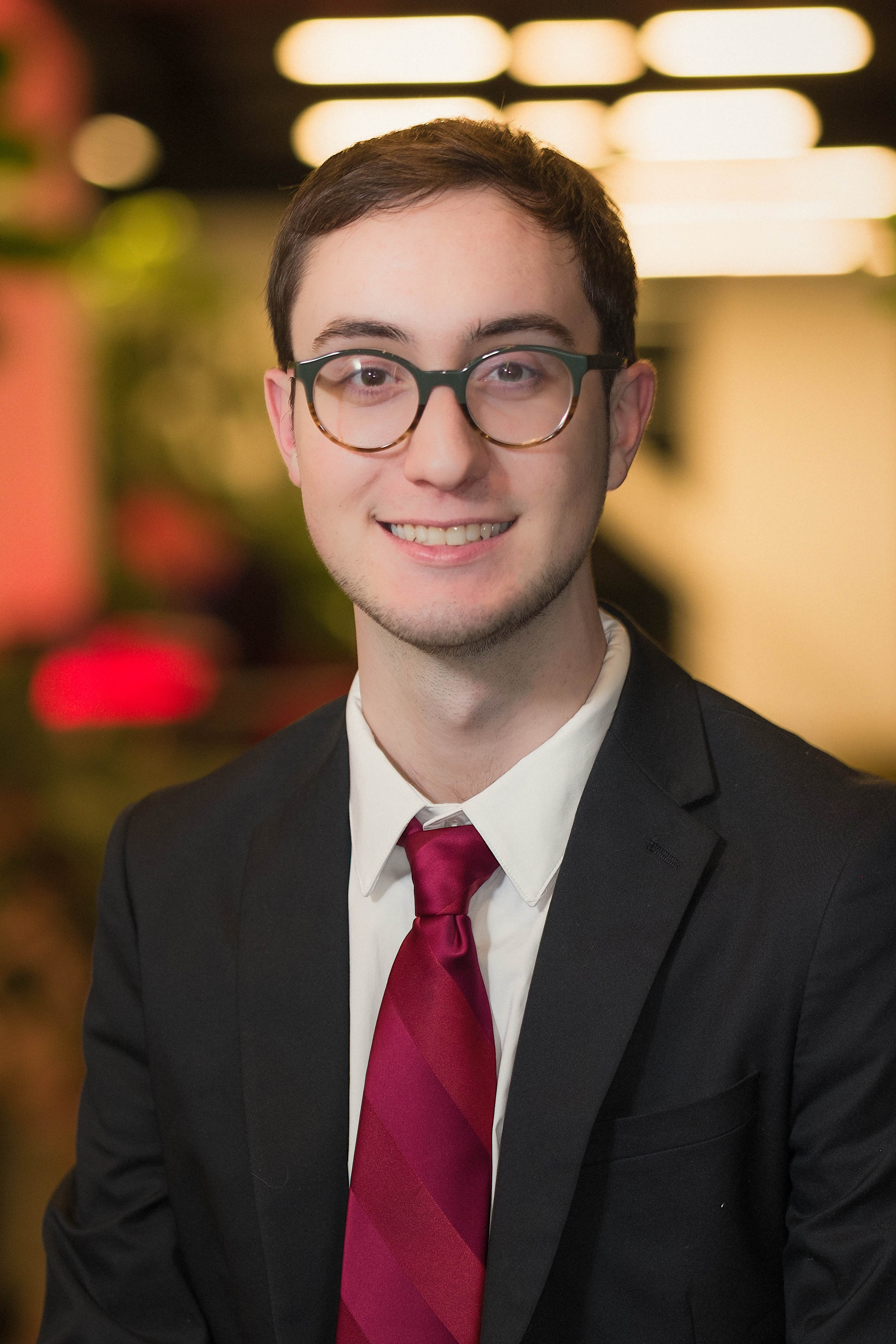 Jon was born a dancer. Every morning, he starts his day off with a Chicago-themed mug of pipin' hot green tea and cuts a rug to either Beyoncé or Michael Jackson in his living room.
Unfortunately for Jon, there's no dancing gigs in advertising, so now he's letting his hands do the Charleston as a copywriter for MOJO Ad. His first stint in fiction was in second grade when he read different installations of his short story series called "Saffi's Adventures" to an eager classroom every week. Saffi was a pink knight who brandished a dagger and travelled to different dimensions to save his kingdom after it was taken over by a vengeful dragon. Ever since, it's always been about writing for an audience for Jon.
Before Mizzou, Jon finished his first two years of college at Waubonsee Community College and wrote for two newspapers and a community magazine. He headed a comics and Mad Libs section, along with hard-hitting news and opinion pieces, and made sure those "fill-in-the-blanks" were set up to be as raunchy as he could possibly get away with.
For the past year, he's been interning for an in-house marketing team at Flat Branch Home Loans, writing content about mortgage assistance and financing a home. This may take plenty of research, but as long as he's paired with a mug of caffeine and earbuds playing his favorite Spotify playlists, he's ready to groove out any strenuous task. Eventually, all that writing about the Midwest convinced him to study abroad and expand his worldview in Hong Kong this past summer, where he built a global campaign with a team of students for McCann Erickson. He fell in love with the neon lights and karaoke nights, and has his heart set on returning after college, even if mostly for the pineapple buns.