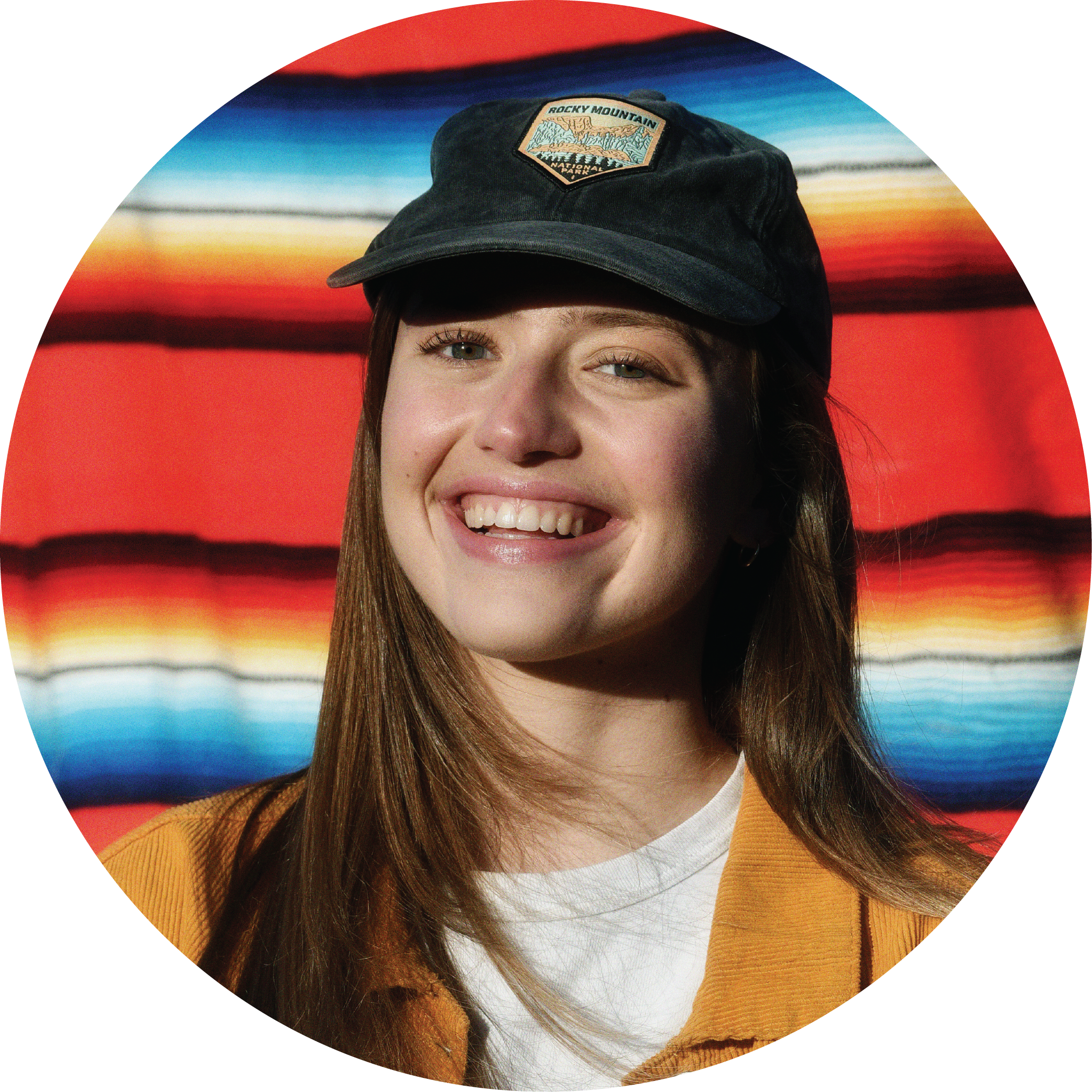 Abby Blasingame
Account Manager
The best way to describe account manager Abby Blasingame? Driven. But don't just take our word for it – Abby's prior experience in the field, her strong sense of curiosity and her top-notch organization skills do the talking.

Abby uses her background in journalism to inform her work in strategic communication, which can be seen in her previous internships with the Dallas Morning News and D Magazine. She currently explores her passion for climate communication as a communications and social media consultant at Resources for the Future (RFF), an environmental think tank based in Washington, D.C. In this role, Abby directs the organization's Instagram strategy, writes newsletters and learns more about electric vehicle subsidies than any reasonable person should know. This past summer, she worked at a remote boutique agency, Just Drive Media, as a public relations intern. Throughout the duration of her internship, she drafted award submissions, created media strategy, conducted influencer research, pitched media and worked for notable clients such as LinkedIn.
In addition, Abby is the co-director of marketing and communications for Fight Night for Pediatric Cancer Research and was a member of the 2021 homecoming steering committee. On top of that, she's an AAF member, a Walter Williams scholar and a Discovery Fellow. Pretty much, she does it all!
Originally from Richardson, Texas, Abby hopes to experience life in every region of the world possible. She's a self-proclaimed adventurer, and has already visited 10 countries and at least 30 states. This past semester, she studied abroad in Barcelona and created a TikTok account to document her experience. Check out her account @whereabbygoes to see where she travels next!
Jack Rintoul
Art Director
Jack Rintoul of St. Louis, Missouri, takes charge of all things creative as our innovatively courageous Art Director! Staying close to home, Jack has thrown himself into the University of Missouri culture and has taken advantage of involvement opportunities such as the Alumni Association Student Board, Homecoming Steering Committee, Mock Trial, AIGA Mizzou as well as a Journalism Ambassador.
There's nothing Jack loves more than being creative and coming up with innovative and exciting big ideas, so serving as a MOJO art director was a no-brainer. Jack is a natural leader, a creative visionary and a true team player.
Outside of the Journalism School, Jack is a dedicated member of the community. He regularly participates in Caring For Columbia, a day of service that allows MU students to give back to the city. Professionally, Jack serves the university as the communications and design intern for the MU School of Law. Previously, Jack served as the design intern at FleishmanHillard Brussels and the Nick Ferrentino new voices fellow at the Student Press Law Center.
While he loves being a part of MOJO, Jack actually peaked at the age of 15 when his neighborhood won a radio contest that brought a private Meghan Trainor concert to his block. He's been chasing that feeling ever since by hiking, climbing and spending time outdoors with family and friends.
After graduation, Jack hopes to move either abroad or to the East Coast, where he'll work in a creative role at an advertising agency or design firm. No matter where he ends up, we know Jack will bring his artistic eye and upbeat spirit with him!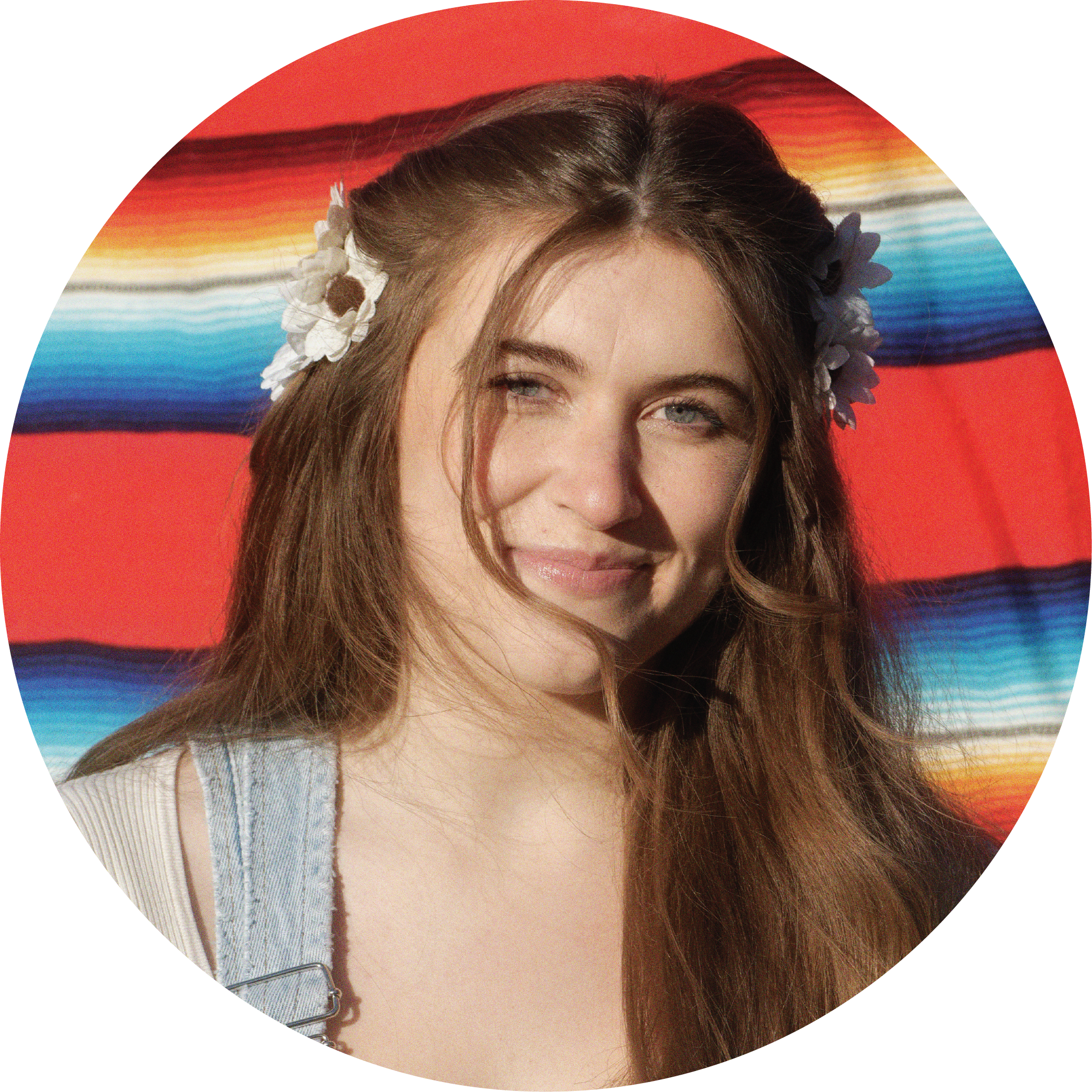 McKenna Neef
Content Manager
Growing up, McKenna was a recess reader and a proud owner of the Merriam Webster Children's Dictionary. Needless to say, she's always been a geek for good grammar. As Team Lark's content manager, McKenna Neef is in charge of writing our book, editing all creative copy and overseeing the "big picture" of our team's projects.

Through her various internship experiences and involvement outside the classroom, McKenna has put her writing and editing skills to the test. As an intern at Trozzolo Communications Group, she wrote copy for some impressive clients – like Dot's Pretzels and Boulevard Brewing – across print, radio, digital, social and out-of-home formats. During her time abroad last semester, McKenna worked at FTI Consulting in Brussels, Belgium. While in this role, she approached writing and editing through a global lens, gaining experience in internal communications, social media auditing and press release writing. It's safe to say McKenna has all corners of communications covered.

Outside of her professional experiences, McKenna stays busy on campus. She has held several leadership positions within Matchbook Marketing and Women in Media, and writes for Vox Magazine. She currently serves as the editor-in-chief of Matchbook's digital and print magazine, the Instazine, and previously served as their internal department's branding team lead and a copywriter for a client aiming to bring accessible arts education to Columbia. When back home in Kansas, McKenna is heavily involved in her community. She's volunteered with several organizations, but her favorite initiative was bringing live music to local elderly homes.

McKenna grew up in the performing arts, and she's carried that passion with her. Whether she's talking about the newest show hitting Broadway or roping Team Lark into doing vocal warm-ups before presentations, she'll always be a theater kid at heart. Her top musical rec? The Light in the Piazza.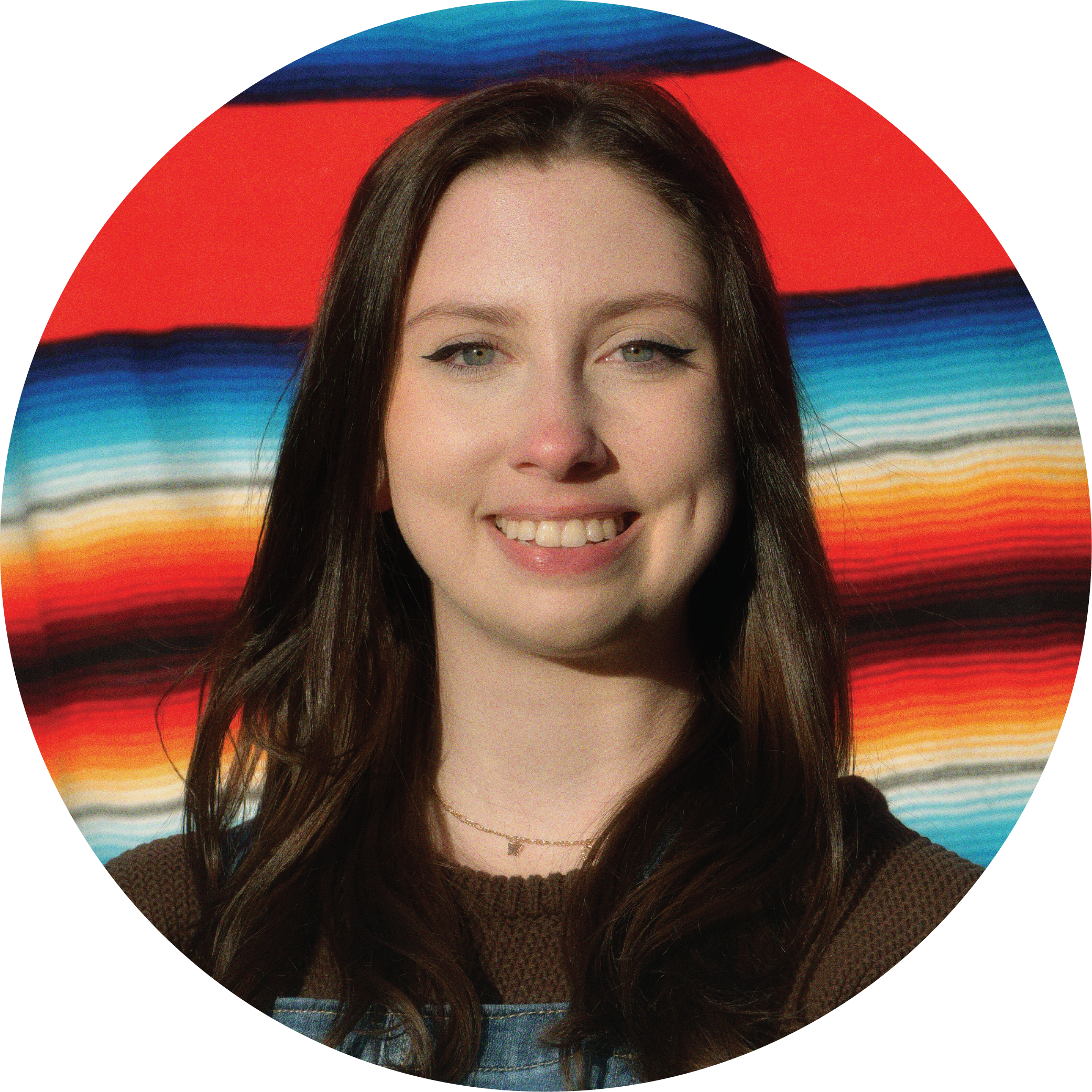 Abby Proffer
Copywriter
Moving from the Bootheel of Malden, Missouri, to the Missouri School of Journalism, copywriter Abby Proffer isn't afraid of trying new things. Luckily, writing is no exception.
The minute she stepped on campus, Abby knew she wanted to become a writer. Joining the MOVE section of MU student-run paper, The Maneater, she quickly learned how to intuitively shape a story, interview sources with ease and discover what catches people's eyes. Today, Abby is in her second year as a copywriter for Matchbook Marketing, a student-led creative agency. At Matchbook, she has learned how to write for a diverse set of clients – we're talking everything from local musicians to rising entrepreneurs. One thing her writing has in common no matter the client? Research. Abby puts her research skills to the test not only at Matchbook, but at Lift Division as well, where she serves as a content strategist intern. While in this role, she has learned how to seamlessly merge style with research, utilize SEO practices in blog writing and build website content for clients across mid-Missouri.
When she isn't writing a blog post or researching a new business, Abby is staying connected to her roots. Back in the Bootheel, Abby is an active volunteer, working for a variety of organizations, such as The American Cancer Society's Relay for Life annual fundraiser or Walmart Stuff the Bus, an organization aiming to provide every child with the school supplies needed to flourish in the classroom.
Abby is a diligent and innovative addition to Team Lark who believes that any challenge can be solved with pen and paper. In fact, she's kind of a word aficionado. In order to keep her writing skills sharp, Abby has recently decided to read Time magazine's top 100 books of all time. So far, she's crossed 22 works off the list, ranging from classic literature to modern satire.
Abby puts a creative spin on every assignment that comes across her desk, and is eager to do just that this semester as she establishes our team voice, writes scripts for presentations and ensures all our content keeps audiences engaged.
Sabrina Tran
Digital Strategist
It's a digital world, and we're all just living in it. Thanks to Sabrina, Team Lark is thriving in it. Sabrina Tran, our digital strategist, is tech savvy in all aspects of her life. From both a professional and personal standpoint, Sabrina has a wide variety of experience in the digital space.
Since 2020, Sabrina has been the Mizzou Esports social media lead. In this role, she manages the organization's online presence by developing strategies, analyzing data and KPIs, and leading a social media creative team in content production. As a true innovator, Sabrina loves to gain experience in various industries in order to identify ways to introduce new ideas to any company. This attribute inspired Sabrina to try out a position with Tinder from 2017 to 2019. During her time with Tinder, she was tasked with overcoming the challenge of bringing influencer and experiential marketing to MU's campus through Tinder U campaigns. Sabrina also worked with the Journalism School to help develop course assignments dedicated to eSports research, digital strategy and content creation.

Outside of her academic and professional endeavors, Sabrina is a hardcore gamer. She loves playing video games and appreciates the opportunities for competition, strategic thinking and community in the gaming world. Sabrina has been playing video games for as long as she can remember, which inspired her passion for learning about new technology and advancements in the gaming industry. Through her experience gained as a leader in the Mizzou Esports program, she's been able to take this passion to an entirely new level.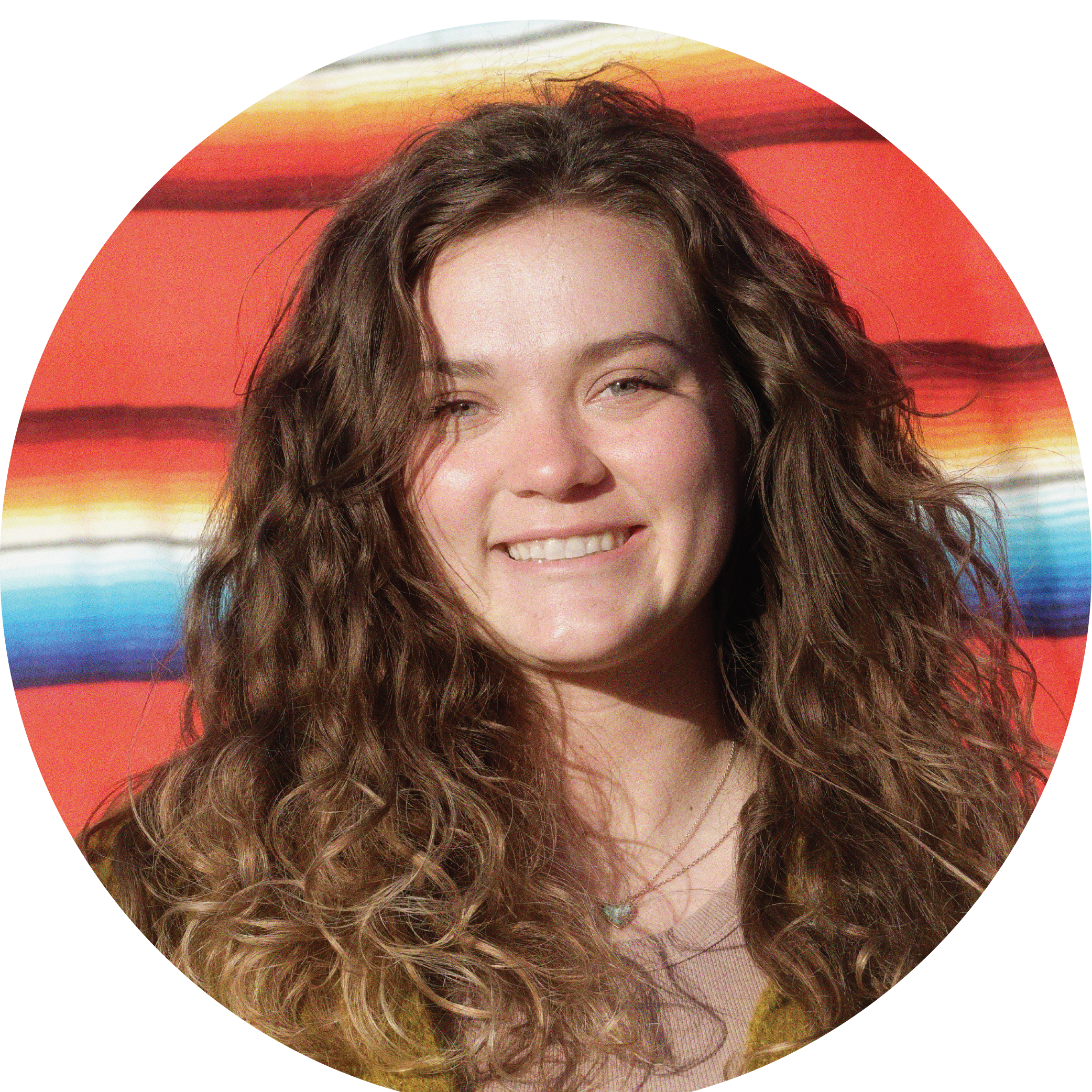 Emily Williams
Graphic Designer
Graphic designer Emily Williams is the embodiment of creativity – she even taught herself how to embroider over quarantine! Originally from Lee's Summit, Missouri, Emily developed her love for art in the classroom. By volunteering at elementary schools in both Lee's Summit and Columbia, she has been able to help instill her passions for creativity and art in the next generation. Her love for children does not stop there. Emily helps out at CASA, an organization that assigns and supports court-appointed special advocates for abused and neglected children. She does this through her sorority, the Alpha Mu chapter of Kappa Alpha Theta, where she is also on the social media committee.

Emily's favorite thing about being a graphic designer for MOJO? Her ability to utilize her artistic side in a way that correlates with her future ambitions. During her time on the MOJO team, Emily has pushed herself to create work she is proud of and make the very most of her senior year!

Often described as ambitious and collaborative, Emily is not just a creative, but a jack-of-all-trades. Emily also has experience as a social media intern both for Page Communications and Rovira Realty. When she's not interning, working or volunteering, Emily can be found painting on her living room floor with her face full of Buffalo chicken dip while streaming New Girl in the background.

After graduation, Emily's goal is to be an art director or a graphic designer for an agency such as Barkley or VMLY&R. No matter where Emily ends up, we have no doubt that she will continue to make the world a more artistic and beautiful place.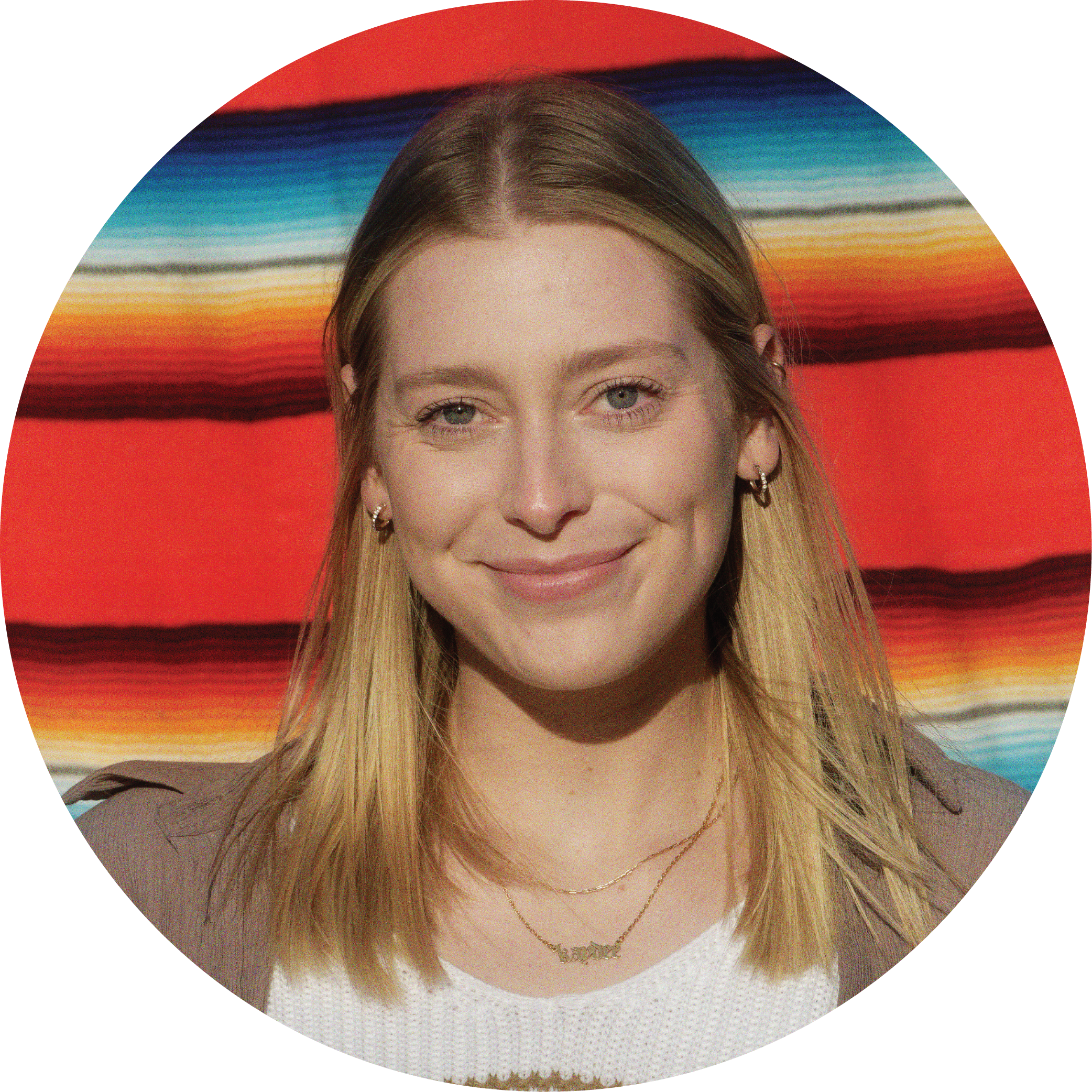 Kate Freitag
Media Planner
The early bird gets the worm, which is certainly the case for hiking enthusiast and media planner Kate Freitag. With a keen eye for emerging technology and a constant curiosity for the best media channels, Kate is Team Lark's dream analyst. From Washington, Missouri, Kate is passionate about bringing valuable data and thoughtful insights to the team. There's no doubt that Kate will bring her love for creativity and logical reasoning into every step of Team Lark's process this semester.

When it comes to industry experience, Kate brings the best of both worlds. On one hand, she has gained knowledge of search engine optimization, creative briefs and HTML code through her content marketing internship with Veterans United Home Loans. On the other hand, she fosters strong journalistic abilities, thanks to her internship with the Missourian, Columbia's very own student newspaper. While there, Kate acquired an aptitude for interactive storytelling, photography, social media management and collaboration

Kate is active on campus as a member of MU sorority Kappa Delta and an honors college ambassador. Her volunteer work includes short-term animal foster care under the Central Missouri Humane Society and assistance with Sunday night dinner at the Rainbow House, a children's emergency shelter located in Columbia.

Because no mountain is too high for Kate to climb (metaphorically and literally), she wants to hike as many U.S. national parks as she can after graduation. Her favorite park so far? Zion National Park in Utah!
Preston Newhouse
Qualitative Strategist
Not only does it take a true people person to be a great qualitative strategist, but it requires a love for research. Luckily, Team Lark's Preston Newhouse fits both bills. Preston is an energetic team player from Dallas with an undeniable passion for music – specifically, the Grateful Dead. When you've seen your favorite band perform live over 20 times, it's safe to say you're a fan.
Through his past internships with VMLY&R in New York City and McCann Worldgroup in Prague, Czech Republic, Preston has gained the real-world experience needed for understanding and analyzing people from all walks of life. On campus, Preston spends his time as a member of Delta Tau Delta, a fraternity dedicated to leading others toward excellence through truth and courage. When heading back home for breaks, he always finds time to give back by volunteering at Bonton Farms, an urban farm that prioritizes feeding good, organic produce to marginalized communities. His green thumb doesn't stop there – Preston also helped develop the garden center of one of the top memory care facilities in Dallas.
As a qualitative strategist, this semester Preston will be focused on building a collective voice that expresses the wants and needs of the youth and young adult market through hands-on research. Whether hosting interviews, managing focus groups, implementing the creative brief or working one-on-one with our account manager, Preston has that killer sense of curiosity for consumer behavior needed to get the job done!
Maddie Hawes
Quantitative Strategist
If you ask any of the (self-proclaimed mathematically challenged) creatives on Team Lark, you'll quickly learn that Maddie Hawes is a miracle worker, running the numbers and laying the foundation for a truly intelligent campaign. As our team's quantitative strategist, spreadsheets and analytics are her jam. However, Team Lark knows Maddie better as Dags. Why, you may ask? Well, her parents almost named her Dagmar, and that's objectively cooler than Maddie.
Originally from Kirkwood, Missouri, Dags has truly made Columbia her home, taking advantage of countless opportunities to get involved with the university, student organizations and Mizzou Student Media. Last semester, she worked as a graphic designer for the Office of Undergraduate Research, conceptualizing and executing visuals to promote all of the department's events and initiatives. Speaking of events, Dags has a gift for experiential marketing. As a member of Matchbook Marketing, a student-run creative marketing agency, she put her visual skills to use on their event planning team. In addition, she helps monitor the agency's social media accounts and website, pulling valuable data each month to help strengthen their online presence.

Don't be fooled by her research and insight skills, though. Dags is creative at heart, and she channels that energy into crafting a personal style like no other. Her self-described Y2K aesthetic comes complete with an early aughts digital camera. For Dags, digital photography is a fun way to get to know new people and capture exciting experiences. She built her photo album this summer during her service trip in Athens, Greece, where she helped the Home Project support Ukrainian refugee youth and, of course, lived out everyone's Mamma Mia! fantasy.
Adriana Montano
Public Relations Account Manager
A Chicago native and an aspiring world traveler, Adriana Montano is a PR pro. The public relations account manager role requires a knack for communication, both within the team and with the audience, and Adriana has just that. She is dedicated to her leadership position, empathetic toward her fellow team members and a little bit eccentric (to keep things fun, of course).
On campus, Adriana is an active member of the Public Relations Club. Her proudest accomplishment with this organization? Facilitating a research and social media campaign for Las Vegas nonprofit, Horses4Heroes. Adriana is also involved with AAF, an organization dedicated to helping students apply the Missouri Method before graduation. But it's not all just press releases and social media for Adriana. In the fashion of a true creative, she sells and markets her own original artwork as a Campus Ink student designer! All the while, balancing a job at Thai Express like the true go-getter that she is.
Through her sorority, Delta Delta Delta, Adriana served as a rising Greek leader and the banner chair for her chapter for three years. Through these roles, she was able to do amazing things for the Columbia community, such as fundraising for St. Jude's Children's Research Hospital. Outside of Greek life, Adriana has also volunteered her time with several local nursing homes and Stepping Stones, a day camp working to assist children and teens with developmental disabilities.
Adriana is a true adventurer, which means she'll take advantage of any opportunity to travel that comes her way. In fact, she previously served as an intern with McCann Worldgroup in Prague, Czech Republic, where she applied her PR skills to a campaign for Kozel. When she wasn't coming up with creative ideas and managing communications, she was enjoying the amazing Czech cuisine. Adriana isn't stopping at Prague, though. Ms. Montano is on a mission to travel to every continent, and with her determination and skill, the world better be ready!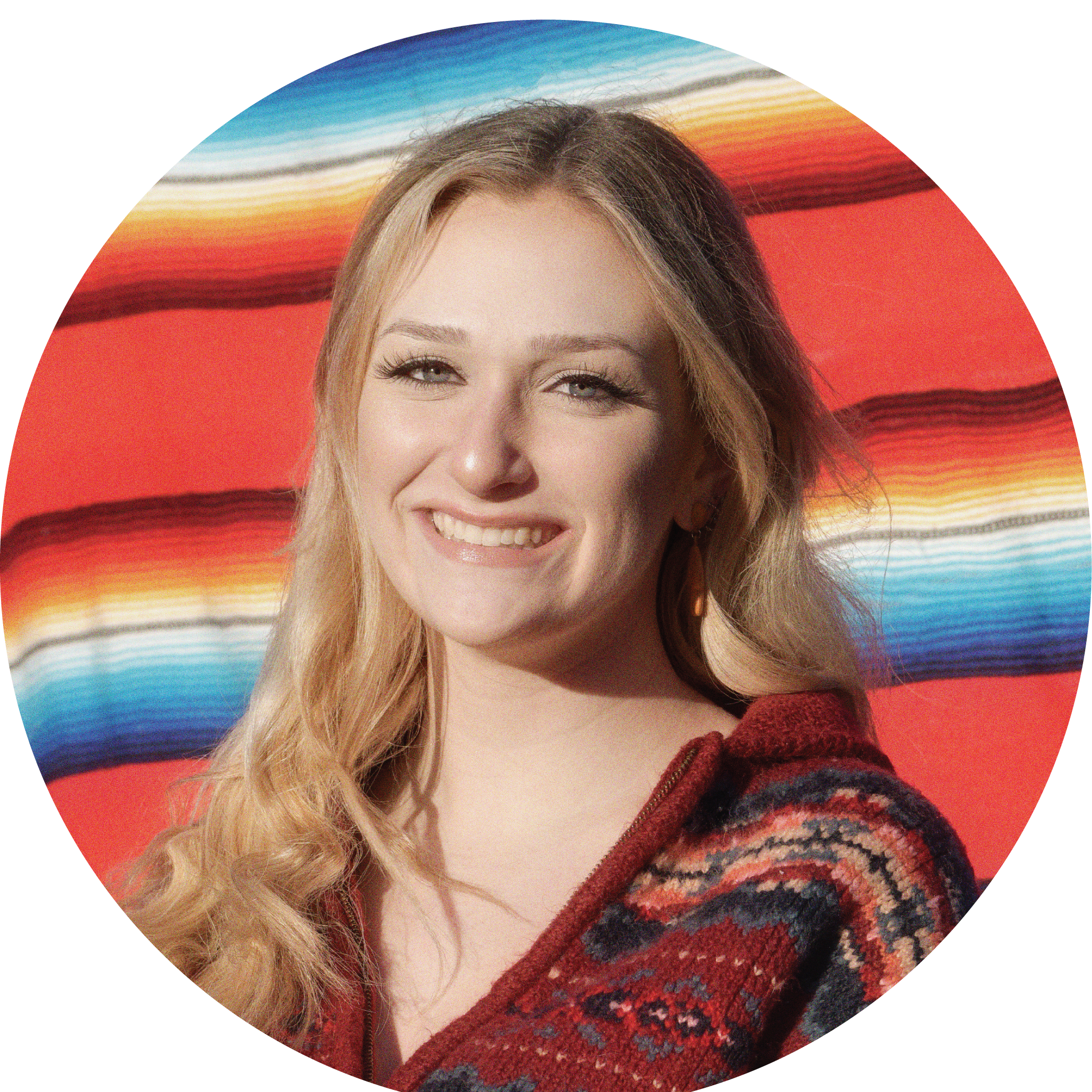 Lauren VerBrugge
Video Producer
Whether it's on TikTok, YouTube or Instagram Reels, if a brand isn't stepping into the video space, they're not reaching the young adult market. As the video producer for Team Lark, Lauren is instrumental in putting our team's ideas into motion.
Lauren describes herself as motivated and her impressive resume backs her up. After three years of working as a production assistant at ABC 17 News, Lauren now excels in her role as a news promotion intern. In addition to video, Lauren expanded her skill set as a social media branding strategist at Castello Branco Fields. As a Columbia native, Lauren left her mark on the town earlier than the rest of us, most notably as a mural designer for Noodles & Company in 2015. On campus, she serves as the president of the MU Collegiate Future Business Leaders of America chapter.
Lauren also dedicates time to giving back to the community she grew up in, volunteering with Habitat for Humanity and working as a packer at the local food bank. Additionally, through her involvement with FBLA, Lauren took part in Columbia Parks and Recreation's cleanup efforts.
As a creative person, Lauren is always looking for new mediums to experiment with. She's a pro bullet journaler and seasoned crocheter. When she's not creating, she enjoys reading and scouring different shops for the newest addition to her ring collection. Someday, Lauren hopes to travel to Japan. In fact, she's currently learning Japanese to prepare!